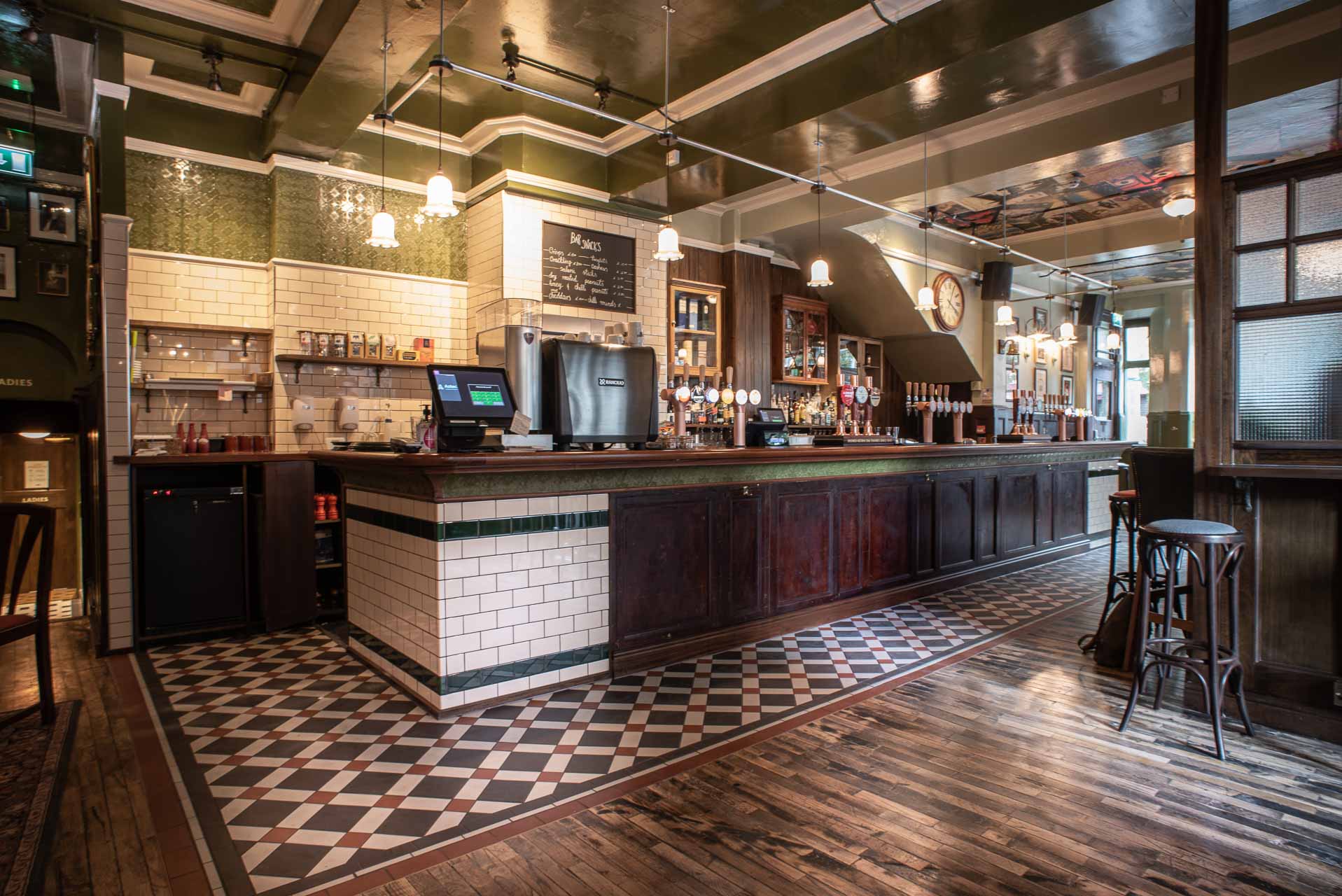 We've got no fewer than 13 keg lines (6 constantly rotating guests plus 7 permanent taps), and there's five superb cask ales too - including three regularly changing guest brews.
If you're not big on beer, there's also an excellent wine list spanning old and new-world varieties, plus cask cider too.
We also have plenty of new low and non-alcoholic drinks to try, plus soft drinks, and our delicious Brewer Street coffee.
Opening Times
| Day | Opening Time | Second opening Time |
| --- | --- | --- |
| Monday | | 12:00 - 23:00 |
| Tuesday | | 12:00 - 23:00 |
| Wednesday | | 12:00 - 23:00 |
| Thursday | | 12:00 - 23:00 |
| Friday | | 12:00 - 23:00 |
| Saturday | | 12:00 - 23:00 |
| Sunday | | 12:00 - 22:00 |
Food Times
| Day | Opening Time | Second opening Time |
| --- | --- | --- |
| Monday | 12:00 - 15:00 | 17:00 - 21:00 |
| Tuesday | 12:00 - 15:00 | 17:00 - 21:00 |
| Wednesday | 12:00 - 15:00 | 17:00 - 21:00 |
| Thursday | 12:00 - 15:00 | 17:00 - 21:00 |
| Friday | 12:00 - 15:00 | 17:00 - 21:00 |
| Saturday | | 12:00 - 21:00 |
| Sunday | | 12:00 - 20:00 |